Shopping Cart
Your Cart is Empty
There was an error with PayPal
Click here to try again
Thank you for your business!
You should be receiving an order confirmation from Paypal shortly.
Exit Shopping Cart
The following is one of the new author "Rants" that will be included in the 2nd edition of Sexuality Concepts for Social Workers - due in the fall of 2019.
Fathers and Their Daughters
.
I remember being an undergraduate Psychology major when the question "Why do fathers begin to distance themselves from their daughters when they begin to exhibit secondary sex characteristics (e.g., breast growth)?" was discussed in my developmental psychology class. I was one of three self-identified males in the class.  What the professor and my female peers seemed to be suggesting was that their daughter's budding breasts and developing sexuality engendered a distancing response from fathers based on the repression of their incestual desires.  I remember thinking – "What? Are you serious? That can't be what's going on!" Now that I'm a father of an adorable little girl, I've revisited that conversation many times and have thought about it more critically and introspectively.
.
One conclusion I came to is regarding the way I intend to be a good father for my daughter; I will not withdraw my physical affection when she begins to go through puberty, nor will I do so at any point in her life.  I will however, completely respect her independence, her need to differentiate from her mother and I, and encourage her sense of self-agency and empowerment by requiring her enthusiastic consent before giving her a big hug or cuddling on the couch watching movies together.  She may, at some point, tell me I don't need to ask for consent for such displays of affection, but that will be up to her.
.
Another aspect of her healthy development that I want to do everything I can to support, is regarding her sexual and spiritual growth.  As a sexuality scholar and educator, I'm sure I'm going to be embarrassing to her at times, especially during her teen years, but I can't let that discourage me from being persistent in giving her consistently positive messages about sexuality in general, and towards her personal sexual and/or spiritual development specifically.  I want my daughter to have an amazing sex life, one that is full of joy, pleasure, connection, and personal growth.  I want all of her sexual experiences to be positive and enthusiastically consensual.  I also want to make sure she knows how to be as safe as possible (i.e., contraceptive choices; STI awareness; knowing how to communicate with partners about sex, etc.), and to assure her that she will be loved and respected by me no matter what she does, who she loves, or how her sexual path develops. 
.
However, there is a grim reality to contend with.  The reality I'm speaking of is the fact that she will be growing up in a culture that encourages men to be persistent when seeking sexual experiences with women; that every "no" is just a step closer to a "yes."  We have a culture that raises males to disregard their own emotions, unless it's anger and/or callousness, and to view all other emotions as feminine, therefore weak and something to be ashamed of.  In fact, when males express other emotions besides those often associated with the term "Toxic Masculinity," they open themselves up to ridicule (by males and females) for being too "feminine," less of a "man," or even to be accused of being "gay," which isn't anything to be ashamed of or to be used as a weapon of insult in the first place, but also calls attention to our culture's collective mental illness connected to gender ideologies and delusional heterosexist hierarchies.
.
My daughter will unfortunately grow up in a rape culture, one that accepts that sexual assault is an everyday occurrence. With some even believing that rape is a male prerogative.  We see this acceptance of rape in the way police are often apathetic and/or victim blaming when handling rape cases.  We see it in the well-founded fears of stigmatization suffered by rape victims and their families.  And most recently we see it in our society's implicit acceptance of rape culture through the election of a President who openly admitted sexual assault on an audio recording prior to winning office, and also with a Supreme Court Justice fast-tracked into a permanent and powerful position while concurrently being investigated as a possible rapist.  And during these very high profile events, the media showed us groups of women who were standing up for the admitted and accused sexual predators, by stating things like "boys will be boys," and "that's just a part of growing up." What! Really? Rape is just a part of doing what boys are expected to do, and what girls are expected to experience?  How sad and embarrassing that is to the human race in general, and to the people of our country specifically.
.
To return to the question I began this rant with… why do fathers tend to distance themselves from their daughters when their daughters begin to develop sexually?  Perhaps it has nothing to do with repressed incestual longings.  What if, instead, it has to do with the gut-wrenching reality that all fathers with daughters have to confront, which is the sickening fact that due to our culture's soul-less commitment to patriarchy, sexism, heterosexism, and the like, all of our daughters are likely to be regularly sexually harassed and have to confront a high probability of being sexually assaulted at some point in their lives.  And if they are sexually assaulted, our daughters may then have to confront victim blaming and stigmatization by a society that instills the message that women are of less value than men. 
.
So perhaps it's not their daughter's developing bodies and sexuality that fathers are distancing themselves from, but instead is the painful prospect of being powerless to protect their daughters from a sexist and rape-prone society.  Maybe it's this unfortunate reality that causes some fathers to distance themselves from their daughters; not due to repressed sexual desires, but as a way to try to protect themselves from the possibility of experiencing deep emotional and spiritual pain resulting from their daughters being hurt in such ways?  All I know for sure is that this is the source of fear I personally have for my little girl's future.  And trying to be the best father I can be is why I'll never distance myself from her in any way.  
This is an excerpt my chapter (Ch.6) titled "Intimate Relationships" in the new textbook Healthy Ageing and Aged Care (Edited by Maree Bernoth & Denise Winkler) published by Oxford University Press.  
Adult Survivors Of Sexual Abuse
One of the most neglected issues in discussions regarding older adult care is the impact of past childhood or adolescent sexual abuse. Statistics reveal that between 12% and 40% of adults have experienced some form of abuse in their past (Walker, Torkelson, Katon & Koss, 1993). On average one in five women experience rape at some point in their lives, and among girls who became sexually active before the age of 13, 22% reported that it was involuntary. Given the reluctance of many older adults to disclose private matters or to pursue counseling for their history of sexual abuse, many more unreported cases are likely to exist. Stigma and shame act as effective barriers, keeping many people from revealing problems related to abusive experiences from their past (Doll, 2012; Fouche & Walker-Williams, 2015). 
Although attention has been given to the prevalence of sexual abuse experienced by older adults, research lacks information about the possible factors that influence sexual expression in people with dementia, which may include a history of sexual abuse (Burgess, 2006). Studies have tried to link types of dementia with uninhibited or intrusive sexual activity, but produced inconclusive results (Nagarantam & Gayagay, 2002; Miller, Darby, Swart, Yener & Menea, 1995).  However, there is one study involving 20 assisted living residents, where all subjects who exhibited intimacy-seeking behaviors were found to have Alzheimer's disease, and the older adults with a form of dementia unrelated to Alzheimer's disease all displayed uninhibited sexual behaviors (de Medeiros, Rosenberg, Baker & Onyike, 2008). 
Think about how many of the behavior problems experienced in nursing homes and other elder care setting may be attributed to a history of sexual abuse. Imagine the potential implications for the following actions: A nurse or social worker quietly enters into a darkened room to conduct a bed-check; people entering without warning into a room where an older adult is getting dressed, disrobing or getting dressed; home health-aids, sometimes of the opposite sex, disrobing residents for bathing purposes.  Such experiences could mirror childhood experiences of sexual abuse. And for a person with dementia, such memories many not be experienced according to the confines of their chronological age. Social workers, nurses, and other providers of care to older adults should always be sensitive to such possibilities (Doll, 2012). 
*The excerpt above came from the book: Healthy Ageing and Aged Care (2017). Edited by Maree Bernoth & Denise Winkler. Oxford University Press: Australia & New Zealand. ISBN: 9780195597585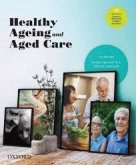 References 
Burgess, A.W. (2006). Sexual abuse, trauma and dementia in the elderly: A retrospective study of 284 cases. Victims & Offenders, 1(2), 193-204.
de Medeiros, K., Rosenberg, P.B., Baker, A.S., & Onyike, C. U. (2008). Improper sexual behaviors in elders with dementia living in residential care. Dementia and Geriatric Cognitive Disorders, 26(4), 370-377.
Doll, G.A. (2012). Sexuality and Long Term Care: Understanding and Supporting the Needs of Older Adults. Baltimore, MD: Health Professional Press.
Fouche, A., & Walker-Williams, H. (2015). A group intervention programme for adult survivors of childhood sexual abuse. Social Work/Maatskaplike, 52(4), 525-545.
Miller, B., Darby, A., Swartz, J., Yener, G., & Mena, I. (1995). Dietary changes, compulsions and sexual behavior in frontotemporal degeneration. Dementia, 6, 195-199.
Nagarantam, N., & Gayagay, G. (2002).  Hypersexuality in nursing care facilities: A descriptive study. Archives of Gerontology and Geriatrics, 35, 195-203.
Walker, E., Torkelson, N., Katon, W., & Koss, M. (1993).  The prevalence rate of sexual trauma in a primary care clinic. Journal of the American Board of Family Practice, 6, 465-471.
Introduction
Intimate partner violence is a significant problem in the United States of America.  Each year an estimated 5.3 million women experience some form of abuse by their intimate partner; nearly 1 million are violently assaulted (National Domestic Violence Hotline, 2007), and more tragically, 1,232 are murdered (American Institute on Domestic Violence, 2007).  Widespread public awareness of domestic violence was brought to the forefront during the 1970s.  In conjunction with the feminist rights movement, a grassroots effort to combat domestic violence, spearheaded by domestic violence victims, called attention to the injustices suffered by women at the hands of their male companions.  As the awareness and education regarding domestic violence spread, the practice of men controlling women through aggressive force was subject to public scrutiny.  As a result, many domestic violence agencies held very suspicious attitudes toward male involvement during the early years of the domestic violence movement (Hatashita, Hirao, Brykczynski & Anderson, 2006).
However, in recent years it has been recognized that intimate partner violence not only transcends socioeconomic stratification, it is also not bound by gender or sexual orientation.  Statistics reveal that men are also victims of violence within intimate partnerships.  In 1998, the Bureau of Justice Statistics (2007) conveyed that 157,330 reported cases of intimate partner violence against men were filed.  With regards to sexual orientation, from 1993-2004, an average of 12% of male victims of intimate partner violence reported that the offender was another male, while 2% of female victims reported that the offender was another female (Bureau of Justice Statistics, 2007).
In a report presented by LAMBDA (2004), a nonprofit agency dedicated to reducing inequality and homophobia in the Lesbian, Gay and Bisexual (LGB) community, reports indicated that between 25% and 33% of LGB individuals suffer abuse at the hands of their partners.  Prevalence rates of intimate partner violence (IPV) among LGB individuals are comparable to reported IPV rates among heterosexual relationships (Greenwood, Relf, Huang, Pollack, Canchola, & Catania, 2002; McKenry, Serovich, Mason, & Mosack, 2006; National Coalition of Anti-Violence Programs, 2005). 
It is important to emphasize that these statistics regarding domestic violence only reflect "reported cases." The actual amount of intimate partner violence, regardless of gender or sexual orientation is likely much higher.  With current research highlighting the diversity of domestic abuse victims, one may wonder if the staff/volunteers within domestic violence agencies are beginning to reflect such diversity.
Although research indicates that most men do not accept violence against women (Berkowitz, 2003), very few men work in the field of domestic violence treatment and prevention (Flood, 2004; Gillingham, 2006).  Theoretical explanations point to the U.S.'s adherence to hegemonic masculinity, and strictly enforced dichotomous gender roles (Berkowitz, 2003; Blackburn, Browne, Brooks & Jarman, 2002; Gillingham, 2006; Robinson, 2003), which may also account for the overall lack of male representation in social service professions in general (Christie, 2001; Lloyd & Degenhardt, 1996).  However, a complete understanding of why there is so little male involvement in domestic abuse work is unknown (Ringstad, 2005; Robinson, 2003).

What is known is that there is a great need for male involvement in the fight against domestic violence.  Research highlights the possible benefits of male involvement in domestic violence work to include: providing positive male role models, enhancing diversity within agencies, creating a safe environment for male victims, and perhaps most importantly, sending the message that domestic violence is not only a woman's issue. 
References
American Institute on Domestic Violence. (2007). Domestic violence in the workplace
Berkowitz, A. D. (2003). The social norms approach to violence prevention. Family
     violence prevention fund. Retrieved December 5, 2007 from
Blackburn, R. M., Browne, J., Brooks, B., & Jarman, J. (2002).  Explaining gender
     segregation.  British Journal of Sociology, 53(4), 513-536.
Christie, A. (2001). Men and social work; theories and practice. Basingstoke: Palgrave.
Flood, M. (2004).  Changing men: Best practice in sexual violence education. Paper
     presented at Home truths conference: Stop sexual assault and domestic violence: A
     national challenge. Melbourne, Australia, 15-17, 2004.
Gillingham, P. (2006).  Male social workers in child and family welfare: New directions
     for research. Social Work, 51(1), 83-85.
Greenwood, G. L., Relf, M. V., Huang, B., Pollack, L. M., Canchola, J. A., & Catania, J. 
     (2002).  Battering victimization among a probability-based sample of men who have
     sex with men. American Journal of Public Health, 92, 1964-1969.
Hatashita, H., Hirao, K., Brykczynski, K. A., & Anderson, E. T. (2006).  Grassroots
      efforts of Japanese women to promote services for abused women. Nursing and
     Health Sciences, 8, 169-171.
LAMBDA. (2004).  Anti-violence project. Retrieved September 22, 2011, from
     http://www.lambda.org/avp_gen.htm.
Lloyd, S., & Degenhardt, D. (1996). Challenges in working with male social work
     students (ch.4), p. 45-63 in the book: Working With Men: Feminism and Social Work.
     Cavanagh, K., & Cree, V. E. (Eds.). New York, NY:Routledge.
McKenry, P. C., Serovich, J. M., Mason, T. L., & Mosack, K. (2006).  Perpetration of
     gay and lesbian partner violence: A disempowerment perspective. Journal of Family
     Violence, 21, 233-243.
National Coalition of Anti-Violence Programs. (2005).  The prevalence of LGBT
     domestic violence [electronic version]. Retrieved September 22, 2011, from
     http://ncavp.org/issues/DomesticViolence.aspx.
National Domestic Violence Hotline (2007).  Abuse in America. Retrieved December 5,
     2007 from: http://www.ndvh.org/educate/abuse_in_america.html
Ringstad, R. (2005).  Conflict in the workplace: Social workers as victims and
     perpetrators. Social Work, 50(4), 305-313.
Robinson, G. E. (2003).  Violence against women in North America. Archives of
     Women's Mental Health, 6, 185-191.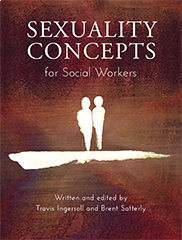 It's finally available! If you found the information in my sexuality blog posts interesting and informative, you'll love having access to all the important and relevant sexuality research and information contained in my textbook!
Here's the link that will show you how to get a free preview of our textbook. You can also order a copy for yourself, or adopt it for a class you teach:
This is how Cognella describes our book:
Description
Sexuality Concepts for Social Workers is a research-informed, reader-friendly guide that helps practitioners address sexuality-related issues with a variety of target patient groups.

Topics covered include the role of values in sexuality, sexual health and reproduction, relationships, sexual orientation, gender and gender identity, sexuality and the lifespan, sex work and sex workers, sexuality in the ill or disabled, and being a sexually healthy adult.

Several features of the book enhance learning, reflection, and critical thinking. Chapters feature discussion questions, implications and applications for real-world practice, case examples, and opinion pieces from each of the authors.

Sexuality Concepts for Social Workers fills a void in the literature of the social work field by giving practitioners a greater degree of sexuality literacy.

The book is a practical tool for those who haven't had the benefit of formal training in human sexuality. It can be used in upper-level undergraduate and foundation year graduate courses on human behavior, sexuality diversity, and human sexuality for social workers.
Biographies:
Travis Ingersoll is a researcher, therapist, and social work professor at West Chester University. He has worked in various areas of social work practice including gerontology, chemical addiction, mental health, domestic abuse, and sexual trauma. Dr. Ingersoll's current policy work focuses on the development and implementation of sexual expression and protection from harm policies for retirement and assisted living facilities.
Brent Satterly is a licensed clinical social worker and holds a Ph.D. in education, specializing in human sexuality and strengths-based social work practice. He is an associate professor at the Center for Social Work Education at Widener University, and the director of the Bachelor's in Social Work program. In 2012, he received the university's Clarence R. Moll Professor of the Year Award.
A comprehensive framework for understanding human sexuality
Sexuality is an essential aspect of being human and contributes to the development of our identity throughout our lives.  As a construct, sexuality is not easily defined.  What do you think when you hearthe word sex?  If "intercourse" is the first thing you think of, congratulations, you're among the norm.  Human sexuality, however, is far more than simply a physical thing.  Although it canbe physical, it is also mental, emotional, relational, biological, spiritual,cultural, and psychological. According to the World Health Organization (WHO,2015), sexuality encompasses sex, gender identities and roles, sexual orientation, eroticism, pleasure, intimacy and reproduction.  Sexuality is experienced and expressed through thoughts, desires, fantasies, beliefs, attitudes, values, behaviors, practices, roles and relationships. Another way to understand human sexuality is through the Circles of Sexuality model, created by Dennis Dailey (1981).  The Circles model utilizes a series ofoverlapping circles to exemplify the unique and organic nature of the various facets of human sexuality. Each component presented in the "circles ofsexuality" model has the ability to interact and affect any/all of the others.
The Circles of Sexuality
As mentioned above, sexuality is much more than just sexual intimacy or sexual behavior. Human sexuality is a significant part of what it means to be human.  It includes our identities, our bodilysensations, our experiences, our relationships, our behaviors, our health, ourpleasure, and many more aspects of oneself. The Circles present a comprehensive approach to human sexuality that includes: Sensuality, Intimacy,Sexual Identity, Sexual Health and Reproduction, and Sexualization (Advocatesfor Youth, 2007).  A final circle,Values, was not in the original model but was introduced by Satterly and Dyson (2010).  The "Values" Circle highlights the importance of examining how our personal values affect our relationship with the different circles; it is the lens by which a person perceives, interpretsand understands all of the Circles of Sexuality.
The Circle of Sensuality is the "body-touch-feel" of sexuality. Sensualityi s our awareness of our bodies and the bodies of others. It incorporates both how we feel about our body and allows us to connect with our own physical and sexual attractions and pleasures. The concepts in this circle include: BodyImage, Pleasure, Skin Hunger, Attraction Templates, Human Sexual Response Cycles, and Fantasy. 
The Circle of Intimacy is all about interpersonal connectedness. Sexual intimacy is the capacity to emotionally connect with another person – to feel close to them– and allow for the closeness to be returned (Advocates for Youth, 2007). Included in this circle are the concepts of sharing, caring, liking or loving another person, emotional risk-taking, and vulnerability.
The Circle of Sexual Identity helps people explore who they are assexual beings. Sexual identity refers to how an individual understands who they actually are as a sexual being, including their sexual orientation and gender. It involves various "intersecting components" that, together, influence how people view themselves (Advocates for Youth, 2007).  Included inthis circle are one's biological sex, core gender, gender role, genderidentity, and sexual orientation.
The Circle of Reproduction and Sexual Healthrefers to an individual's ability (or inability) to reproduce and function sexually. It also includes the attitudes and behaviors leading toward healthy and pleasurable sexual relationships (Advocates for Youth, 2007).  According to the WHO (2015), sexual health is "…a state of physical, emotional, mental and social well-being in relation to sexuality; it is not merely the absence ofdisease, dysfunction or infirmity. Sexual health requires a positive and respectful approach to sexuality and sexual relationships, as well as the possibility of having pleasurable and safe sexual experiences, free of coercion, discrimination and violence.  In order for sexual health to be attained and maintained, the sexual rights of all persons must be respected, protected and fulfilled" (WHO, 2006a, para. 4).  Included in this circle is factual information about reproduction, sexual intercourse, reproductive and sexual anatomy, sexual reproduction, and our feelings and attitudes regarding all the above.
The Circle of Sexualization refers to all the ways in which we use our sexuality.  Sexualization includes the various ways in which we can use our sexuality in order to control, influence or manipulate others. Such behaviors vary considerably, ranging from flirting and seduction to abuse and rape. No one has the right to sexually exploit others. Included in this circle are behaviors such as flirting, seduction, sexual harassment, rape and incest.  Some of the behaviors just mentioned, particularly "flirting" and "seduction" can have a positive or negative impact depending on the intention of the person engaging in such behavior, as well asthe way in which the person on the receiving end interprets the behavior.
The Circle of Values puts the focus on how we, as individuals, perceive, interpret, and understand all the other circles (Satterly & Dyson, 2010).  Schwartz (1996) defines values as the "guiding principles in people's lives" (p. 2) that influence an individual's perception of right and wrong, and their subsequent and related behaviors. However, an individual's values may differ from what is considered mainstream values. Forexample, the "culture wars" that permeate Western societies around the world regarding sexuality issues such as homosexuality or abortion, are rife with disparate claims of right and wrong. An individual may view homosexuality as anormative and natural variation of sexual orientation; conversely, some cultural messages may assert that homosexuality is evil and must be punished. Such conflicting viewpoints can create significant tensions in public debates around social policies, as well as the ways in which people experience their own sexual orientation (Satterly & Ingersoll, 2015).
As theprevious examples have demonstrated, human sexuality is a multidimensional construct encompassing far more than just penetrative sex. Sexuality has many different elements, and can mean different things to different people.  For older adults, sexuality can be as much about intimate touch and kissing, cuddling, masturbation or sexual intercourseas it can be about looking and feeling one's best, companionship, engaging insexually explicit communication (i.e., "talking dirty" or "pillow talk"), and enjoying erotically-charged literature and movies (Bauer, McAuliffe, & Nay,2007; Nay, 2004).  However the unfortunate reality is that in many cultures around the world, there exists an oppressive cloud of negativity and judgment surrounding any and all manifestations of older adult sexuality.
(*This is from an upcoming chapter I am writing in a Nursing textbook due to be released in Australia in 2016. The chapter focusses on Intimacy in Older Adulthood)
References:
Bauer, M., McAuliffe, L., & Nay, R. (2007).  Sexuality, health care and the older person:An overview of the literature. International Journal of Older PeopleNursing, 2, 63-68.
Dailey, D. (1981). Sexualexpression and ageing. In F. Berghorn & D. Schafer (Eds.), The dynamics of
ageing: Original essays onthe process and experiences of growing old (pp. 311-330). Boulder, CO:
Westview Press.
Nay, R. (2004). Sexuality and older people. In NursingOlder People: Issues and Innovations, 2 ed. (Nay
R. & GarrattS. eds.). Elsevier, Marrickville, NSW, p. 276-288.
Satterly, B. A., & Dyson, D. A. (2010).  Social work practice with gay, lesbian,bisexual, and transgendered
persons. In J.Poulin (Ed.), Collaborative social work:Strengths-based generalist practice (3 ed.).
Belmont, CA:Wadsworth.
Satterly, B., & Ingersoll, T. (2015). Sexuality Concepts for Social Workers. SanFrancisco, CA: Cognella
AcademicPublishing, Inc.
Schwartz, S. H. (1996). Value priorities and behavior: Applying a theory of integrated valuesystems. In
. Seligman, J.M. Olson, & M. P. Zanna (Eds.), Thepsychology of values: The Ontario Symposium (Vol.
8, p. 1-24). Mahwah, NJ: Erlbaum.
World Health Organization (WHO).(2015). Sexual and reproductive health. RetrievedJune 18, 2015, 
from the WHO Web site:
Answer:

Healthy relationships are consensual, non-exploitive, mutually pleasurable, safe, developmentally appropriate, based on mutual expectations, caring and respectful. Any sexual relationship that cannot be described in those terms should probably be carefully examined; something may be wrong, possible very wrong!  On US college campuses, approximately 20-25% of college females become victims of an attempted or completed rape at some point during their college career (American College Health Association, 2008). The overwhelming majority of acts of attempted or completed rape will be perpetrated by an acquaintance or a boyfriend of the victim, and not some shadowy stranger lurking in a dark alleyway.  
Feminist theory interprets rape as a cultural phenomenon in which a "rape culture" is created and maintained through a complex system of beliefs encouraging males to be sexually aggressive and supports violence against women (Buchwald et al., 1993).  Rape cultures are found anywhere in the world where masculinity is narrowly defined with an emphasis on aggression, accumulating possessions (including women), a devaluation of femininity, homophobia, and the belief that women are innately inferior to men.  In such a culture, young men learn violence, and young women learn to accept it.  
Acquaintance rape, also known as date rape, is forced oral, anal or vaginal sexual intercourse by someone the person knows and may even have a romantic relationship with.  When a person is forced to have intercourse against her or his will, regardless of whether it's through physical force, emotional manipulation or other forms of coercion, it is always considered rape or sexual assault.  
Rape, whether perpetrated by a stranger, an acquaintance, or a romantic partner, is an act of aggression that uses sex to show the victim that the rapist has power over them.  One of the prevailing myths about rape and sexual assault is that it's about sexual desire.  The belief is that sometimes men just can't control themselves.  Men tend to let the head on their penis do more thinking than the head on their necks right?  Wrong!  Rape and sexual assault, or any other kind of relationship violence has nothing to do with sex or a man's hormones, and everything to do with a need for power and control over one's victim(s).  
The media, through magazines, books, music and movies, often suggests that women are turned on by the power and force of rape, and may even fall in love with the rapist.  This couldn't be further from the truth.  A victim of rape never experiences the act in a positive way, even in a dating situation in which the beginnings of a sexual relationship was pleasant (Advocates for Youth, 2011).  
In the majority of cases, alcohol and/or drugs are involved when acquaintance or relationship rape occurs.  Being drunk or high makes women less able to set clear sexual boundaries and men less inclined to listen to and/or abide by those boundaries.  Nothing a women does – wearing certain clothing, using drugs or alcohol, going to "risky" places, kissing and sexually touching or even having a sexual history with someone, gives a person the right to force her to have sexual intercourse against her will (Advocates for Youth, 2011).  No one ever deserves to be sexually assaulted or raped.  Sexual violence is never justified.  
So how do we protect ourselves from sexual violence in our relationships?  One of the first things we can do is be aware of the warning signs that an intimate partner may be capable of being abusive, sexual and otherwise.  The facts are that abusive romantic partners are possessive, controlling, feel entitled, disrespect and feel superior to their partners, confuse love with abuse, are manipulative, are always striving to have a good public image, feel justified abusing others, and love to deny and minimize their abusive behaviors.  Intimate partner violence grows from attitudes and values, not from feelings. "The roots are ownership, the trunk is entitlement, and the branches are control" (Bancroft, 2006).   Fortunately abusers are rather easy to identify since they tend to exhibit very predictable, cyclical behaviors. 
Abusers often initially present themselves as knights in shining armor, as saviors and/or protectors dedicated to rescuing their "victims."  After the initial "honeymoon phase," in which the abuser devotes a lot of energy into being romantic, buying gifts, and establishing themselves as an all around "good-guy" to their partner and their partner's friends and family, they begin to engage in what is known as the Cycle of Violence.  
The cycle of violence has three stages.  The first stage is "Tension Building."  During tension building, everything the victim does seems to irritate their partner.  What the victim doesn't realize initially is that no matter what they do, no matter how careful they are not to upset their partner, it will not change anything.  The abuser will become increasingly agitated and irritated at their victim; looking for reasons to explode. In this stage the victim denies what is happening, excuses their partner's behavior as the result of some outside stress (work, studies, etc.); blames themselves for the abuser's behavior, and denies that the abuse will worsen.  The abuser also denies being abusive by blaming the tension on the victim, work, the traffic, or anything else, and may get drunk or use drugs to deny any responsibility for the behavior.  
The second stage is "Explosion" in which the abuser physically or emotionally harms their victim.  The victim often denies the seriousness of their injuries, downplays the abuse, and avoids involving the police or seeking medical care.  The victim may blame the abuse on their own actions, on their partner's drinking or drug habit, try to justify it due to their partner's past or present emotional problems, and if rape took place, will likely deny that a sexual assault occurred because they and their partner are in an intimate relationship.  At this stage, the abuser blames the victim as the cause of the abuse, citing things their victim has said or done that had angered them, therefore forcing them to act in an abusive way.  
The third stage is the "Honeymoon" stage.  During this stage the abuser returns to the romantic, self-less behaviors that lured in their victim at the beginning of the relationship.  The abuser will typically express how sorry they are, and may cry or appear depressed to demonstrate how remorseful they feel about what they did.  Often the victim will be treated to gifts like flowers and romantic meals as a token of their abuser's sincerity that the abusive event was an isolated incident, and will not happen again.  Because of the efforts of their abuser, backed by the love and hope of the victim, the victim will likely minimize their injuries ("It could have been worse") and will believe that their partner is going to change, and that the abuse will not happen again.  
However, the Cycle of Violence is just that… a cycle.  After a "honeymoon" period, which may last weeks or even months, the "tension building" stage begins again.  Again, the abuser becomes increasingly irritated by their victim, and before long they once again "explode" and abuse their victim again, followed by another "honeymoon" stage.  Often, as the abusive relationship continues, the "honeymoon" stage becomes shorter and shorter, leading to a situation in which the victim's life is ruled by periods of tension building and abusive behavior.  
In order to lessen the incidents of sexual violence and abuse in relationships throughout society, the following are suggestions for interventions at both the micro (individual to individual change) and macro (large societal/structural changes) levels:  

Micro Interventions
Educate ourselves and each other about intimate partner violence (i.e., circle of power and control, cycle of violence, abuser characteristics, etc.)
Allow our children to express themselves the way they want, without rigidly   enforcing societal gender ideologies.
Speak up when friends make sexist and/or hateful comments about the opposite sex.
Explore and work through our own programming with regards to gender ideologies/expectations.
Help educate others about intimate partner violence, and how our societal dichotomization of gender contributes to abusive mentalities.
Volunteer at agencies that combat intimate partner violence.  
We must look at our society critically and analyze why we have such an immense problem with male-initiated violence, and how we can correct it.
Deconstruct gender as we have come to know it, thereby allowing all people to express themselves as they feel, free of rigid gender dichotomization.
Endorse, and contribute to policies and legislation that works towards egalitarianism and equality for all people regardless of sex, race, gender identification, sexual orientation, etc. 

It is important to understand that sexual violence is a predictable consequence of a violent masculinity-based rape culture.  Through this lens, sexual violence is seen as a continuum of behaviors instead of an isolated, deviant act. However, such sexual violence is not inevitable, and can be prevented by making significant changes to societal norms regarding sexuality, violence, gender, and oppression (Hooks, 1989).  
It's obvious that there is not simple answer to the question of "How do you prevent sexual violence in a relationship?"  Major societal changes are needed when sexual violence against women and aggressive forms of masculinity are the norm.  However, at the individual level there are things that you can do to protect yourself from being sexually assaulted/raped by an acquaintance or intimate partner (Advocates for Youth, 2011).  
The following are some of the things that you can do to help prevent date rape and sexual violence within your relationships:  
Remember that no matter what the circumstances are, you have the right to choose when, with whom and how you want to be sexual.  Be assertive, decisive, and non-apologetic about what you want (or don't want).
Communicate clearly and directly about your limits on sexual behavior.  Say something like "I will do_________________, but I will not____________."
Avoid sending mixed messages.  It's ok to want to be intimate with someone and it's ok not to want to be intimate.  Decide what you want sexually and do not act confused about it.  Don't say no when you mean yes.
When first dating someone, go out with other people or groups rather than alone.
Pay attention to how your date feels about the roles of men and women, especially in relationships.
Trust your feelings – if you begin to feel nervous or uncomfortable about the way things are going, do something about it right away. Let your date know how you feel and get away from the situations to a place where you feel more comfortable.
Don't let anyone make you feel guilty about not having sex with them; you are not responsible for satisfying anyone sexually just because they become sexually aroused in your presence.
Beware of verbal coercion tactics, such as "you led me on," "if you loved me you'd want to have sex with me," "I'll just have to find someone else to satisfy my needs," "you're being selfish," or "aren't you attracted to me?"
If your date tried to force you to do anything, say no loudly and clearly. Yell, if necessary, and resist in any way you can, including fighting back and running away.
In truth, all victims of abuse should know that whether they have carefully avoided potentially dangerous situations or not, whether the abuse is sexual, physical or psychological, whether it is committed by an acquaintance or a stranger, that they are
NEVER
the cause of that abuse!  Above all, open communication with one's romantic partners, coupled with an awareness of the warning signs of potential abusive relationships, will help increase your safety and lessen the likelihood that you'll become a victim of sexual and/or intimate partner violence.    
References  
Advocates for Youth (2011).  Sexual Violence: Rape and Date Rape. A lesson plan from     
Life planning education: A youth development program. Retrieved from:     
American College Health Association (2008). 
Shifting the paradigm: Primary prevention of sexual violence. Linthicum, MD:
American College Health Association Publications.

Bancroft, L. (2003). 
Why does he do that? Inside the minds of angry and controlling men. New York, NY: The Berkley Publishing Group.

Buchwald, E. et. al. (1993). Transforming a rape culture.Minneapolis, MN: Milkweed      Editions.

Hooks, B. (1989). Talking back: Thinking feminist, thinking black.
Boston, MA: South End Press.
/