Shopping Cart
Your Cart is Empty
There was an error with PayPal
Click here to try again
Thank you for your business!
You should be receiving an order confirmation from Paypal shortly.
Exit Shopping Cart
Although sexual activity is one of the most natural aspects of being human and sexual dysfunction can affect a significant amount of the U.S. population, practicing social workers continue to be uncomfortable approaching issues of sexuality and sexuality social justice (Ballan, 2008; Diaz & Kelley, 1991; Galarza, J., & Anthony, B., 2015; Ng, 2007; Strawgate-Kanefsky, 2000). Sex positivity is embodied by individuals and communities that emphasize openness, nonjudgmental views, freedom, and liberation from anti-sex (or sex-negative) attitudes.  Sex positivity can further be understood as a stance towards human sexuality that regards all consensual sexual activities as fundamentally healthy and pleasurable, and encourages sexual pleasure and experimentation.  The term sex positivity has become a framework that integrates the emotional, intellectual, physical, social, and spiritual aspects of sexual being and sexual practice in healthy, positive and enriching ways (Burnes, Singh, & Witherspoon, 2017; Syme, Mona, & Camerone, 2013). 
The World Health Organization has consistently asserted that within a sex positive framework, a person's sexual orientation, eroticism, and orientation are considered to enhance their personality, communication, and expressions of love. Furthermore, sexual health is not merely the absence of dysfunction and disease, but requires a respectful and positive approach to sexual relationships, as well as the possibility of having safe and pleasurable sexual experiences, free of discrimination, coercion and violence.  In order for the attainment and maintenance of sexual health to be possible, the sexual rights of everyone must be respected and protected (WHO, 2002).
Related to sexual rights and sexual oppression, consent is a significant and integral part of sex positivity.  Sexual consent is a direct and unequivocal agreement to participate in a sexual activity with others, and is characterized by an absence of any form in inherent power-imbalances.   Before being sexual with someone, it is important to be honest about what you both want and don't want, and that you know for absolute certainty that the person you desire to be sexual with, wants to be sexual with you too. Consenting and asking for consent are all about setting personal boundaries and respecting the boundaries of your partner. Beyond just "respecting" their boundaries, it's equally important that you genuinely care about them as a fellow human being.
Without being granted consent, all forms of sexual activity (e.g., oral sex, genital touching, vaginal and anal penetration) are sexual assault.  According to Planned Parenthood (2018) there are five basic components of sexual consent.  Consent is (F.R.I.E.S.):
Freely given. Consenting is a choice one makes without manipulation, pressure, or when under the influence of alcohol and other drugs.
Reversible. Regardless of the situation, anyone can change their mind about what sensual/sexual activity they want to participate in at any time, even while in the middle of the act itself. 
Informed. You can only consent when your partner "keeps it 100%" and is honest with you.  For example, if your partner tells you that they have and will use a condom, and then they don't, that is not full consent.
Enthusiastic.  When it comes to engaging in sexual activity, people should only engage in behaviors that they truly want to, not things that they feel they're expected to do.
Specific.  Saying yes to one form of sensual and/or sexual activity (e.g., lying in bed while making out and kissing each other's necks), does not mean that you consent to any other activity (e.g., engaging in oral, vaginal or anal sex).
It doesn't matter if you and your partner have done it before.  It doesn't matter if you are both lying naked in bed.  You (and your partner) get the final say regarding what happens with your bodies.  You and your partner are allowed to say "stop" at any time, and you both need to respect that.  As previously stated, sex positivity cannot exist without mutual and honest sexual consent.  It ensures that sexual experiences are approved and desired by everyone involved. Mutual and enthusiastic consent is very, very sexy!
References
Ballan, M. S. (2008).  Disability and sexuality within social work education in the USA and Canada: The social model of disability as a lens for practice. Social Work Education, 27(2), 194-202.
Burnes, T. R., Singh, A. A., & Witherspoon, R. G. (2017).  Graduate counseling psychology training in sex and sexuality: An exploratory analysis. The Counseling Psychologist, 45, 504-527. doi: 10.1177/0011000017714765
Diaz, Y., & Kelly, J. (1991).  AIDS-related training in US schools of social work. Social Work, 36(1), 38-42.
Galarza, J.,& Anthony, B. (2015).  Sexuality Social Justice and Social Work: Implications for Social Work Education. The Journal of Baccalaureate Social Work, 20, 27-41.
NG, J. S. C. (2007).  Sexuality and psychotherapy: An exploratory study of the subjectivities of
psychotherapists with experience and expertise in working with sexuality (Doctoral Dissertation).  Available from ProQuest Dissertations and Theses database. (9B-1).
Planned Parenthood (2018). https://www.plannedparenthood.org/learn/teens/sex/all-about-consent
Strawgate-Kanefsky, L. (2000).  A national survey of clinical social workers' knowledge, attitudes, and practices regarding sexuality. New York, NY: New York University.
Syme, M. L., Mona, L. R., & Cameron, R. P. (2013).  Sexual health and well-being after cancer: Applying  the sexual health model. The Counseling Psychologist, 5, 67-72.
World Health Organization (January, 2002).  Defining sexual health.  Report of a technical consultation on sexual health, Geneva,  p. 38-31.
This is an excerpt my chapter (Ch.6) titled "Intimate Relationships" in the new textbook Healthy Ageing and Aged Care (Edited by Maree Bernoth & Denise Winkler) published by Oxford University Press.  
Adult Survivors Of Sexual Abuse
One of the most neglected issues in discussions regarding older adult care is the impact of past childhood or adolescent sexual abuse. Statistics reveal that between 12% and 40% of adults have experienced some form of abuse in their past (Walker, Torkelson, Katon & Koss, 1993). On average one in five women experience rape at some point in their lives, and among girls who became sexually active before the age of 13, 22% reported that it was involuntary. Given the reluctance of many older adults to disclose private matters or to pursue counseling for their history of sexual abuse, many more unreported cases are likely to exist. Stigma and shame act as effective barriers, keeping many people from revealing problems related to abusive experiences from their past (Doll, 2012; Fouche & Walker-Williams, 2015). 
Although attention has been given to the prevalence of sexual abuse experienced by older adults, research lacks information about the possible factors that influence sexual expression in people with dementia, which may include a history of sexual abuse (Burgess, 2006). Studies have tried to link types of dementia with uninhibited or intrusive sexual activity, but produced inconclusive results (Nagarantam & Gayagay, 2002; Miller, Darby, Swart, Yener & Menea, 1995).  However, there is one study involving 20 assisted living residents, where all subjects who exhibited intimacy-seeking behaviors were found to have Alzheimer's disease, and the older adults with a form of dementia unrelated to Alzheimer's disease all displayed uninhibited sexual behaviors (de Medeiros, Rosenberg, Baker & Onyike, 2008). 
Think about how many of the behavior problems experienced in nursing homes and other elder care setting may be attributed to a history of sexual abuse. Imagine the potential implications for the following actions: A nurse or social worker quietly enters into a darkened room to conduct a bed-check; people entering without warning into a room where an older adult is getting dressed, disrobing or getting dressed; home health-aids, sometimes of the opposite sex, disrobing residents for bathing purposes.  Such experiences could mirror childhood experiences of sexual abuse. And for a person with dementia, such memories many not be experienced according to the confines of their chronological age. Social workers, nurses, and other providers of care to older adults should always be sensitive to such possibilities (Doll, 2012). 
*The excerpt above came from the book: Healthy Ageing and Aged Care (2017). Edited by Maree Bernoth & Denise Winkler. Oxford University Press: Australia & New Zealand. ISBN: 9780195597585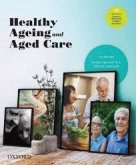 References 
Burgess, A.W. (2006). Sexual abuse, trauma and dementia in the elderly: A retrospective study of 284 cases. Victims & Offenders, 1(2), 193-204.
de Medeiros, K., Rosenberg, P.B., Baker, A.S., & Onyike, C. U. (2008). Improper sexual behaviors in elders with dementia living in residential care. Dementia and Geriatric Cognitive Disorders, 26(4), 370-377.
Doll, G.A. (2012). Sexuality and Long Term Care: Understanding and Supporting the Needs of Older Adults. Baltimore, MD: Health Professional Press.
Fouche, A., & Walker-Williams, H. (2015). A group intervention programme for adult survivors of childhood sexual abuse. Social Work/Maatskaplike, 52(4), 525-545.
Miller, B., Darby, A., Swartz, J., Yener, G., & Mena, I. (1995). Dietary changes, compulsions and sexual behavior in frontotemporal degeneration. Dementia, 6, 195-199.
Nagarantam, N., & Gayagay, G. (2002).  Hypersexuality in nursing care facilities: A descriptive study. Archives of Gerontology and Geriatrics, 35, 195-203.
Walker, E., Torkelson, N., Katon, W., & Koss, M. (1993).  The prevalence rate of sexual trauma in a primary care clinic. Journal of the American Board of Family Practice, 6, 465-471.
The information below will soon be added to Chapter 11 (Special Topics: Illness, Disability and Sexuality) in my textbook "Sexuality Concepts for Social Workers."  
Cancer patients and their significant others would undeniably benefit from counseling and comprehensive discourse pertaining to the challenges facing their sexuality. To meet these important needs, there exists a variety of curriculum available for social workers and health care professionals to utilize. The ALARM, PLEASURE, PLISSIT, and BETTER educational models can all be extremely useful to health care providers when confronted with the sexual health concerns of their patients. Common themes incorporated within these models include; bringing up and giving patients permission to discuss sexuality; explaining sexuality as an integral aspect of healthy living; communicating that issues surrounding sexuality can be brought up at any time; reviewing and combating the sexual side effects of treatment, and referring patients to sex therapists.
Useful Models for Sexual Health Assessment
ALARM
The ALARM model (Anderson, 1990), which appears to incorporate and expand on Kaplan's (1979, 1995) triphasic model of sexual response, is one useful model of communication and assessment regarding sex and the sexual activities of clients. ALARM inquires about each stage of sexual activity along with the client's medical history. ALARM stands for Activity, Libido (desire), Arousal, Resolution, and Medical Information. The social worker (or other human service professional) begins by assessing the client's sexual activity level prior to the point at which the identified problem or medical illness began, following up with an evaluation of changes in libido that may be causing, prolonging, or exacerbating the sexual problem the client is experiencing. Because this approach focusses primarily on the behavioral and physical aspects of sexuality, it may overlook other important domains, such as intimacy, sexual anxiety, emotional connection, and self-image (Hordern, 2008).
PLEASURE
The PLEASURE model includes the assessment and evaluation of sexual attitudes, emotions, and activities; level of energy; current treatment and disease side effects; and incorporates the client's understanding of actual and potential sexual dysfunctions and issues related to reproduction. Specifically, the PLEASURE model assesses the following topics and develops interventions based on identified issues and concerns: Partner, Lovemaking, Emotions, Attitudes, Symptoms, Understanding, Reproduction, and Energy (Schain, 1988).
PLISSIT
The PLISSIT Model was designed by Annon (1976) as a step-by-step method for gathering sexual health information. PLISSIT stands for Permission, Limited Information, Specific Suggestions, and Intensive Therapy. This model has been recommended as a useful template for the assessment of sexuality and sexual health in palliative care settings (Cort, Monroe, & Oliviere, 2004; Stausmire, 2004); and Claiborne and Rizzo (2006) have asserted that PLISSIT is particularly suited for social workers. The model provides the practitioner with a general framework on how to initiate a dialogue about sexual issues and hot to continue the discussion if warranted. This approach is versatile and can be applied to a wide range of illnesses, situations, and settings – both outpatient and inpatient. According to this model, the latter levels of treatment build upon the previous ones. However, the social worker (or other human service professional) can move back and forth between the levels of treatment based on the client's needs. The PLISSIT levels progress as follows:
Permission - Permission can be interpreted to mean either asking for permission to evaluate or giving the person permission to discuss sexuality. "Would it be all right if I asked you about your sexual history?" "Is it ok if I asked you some questions about how your medication(s) has affected your sexual health?" Asking permission puts the individual in control. Such questions should be followed with a series of open-ended questions specific to sexual health: What concerns do you have? What changes have you had in your feelings about sexuality? In relation to your sexual health, what are things you'd like to have change for the better? The assessor might ask permission to have the person's spouse or partner join the discussion as well. By doing this, social workers are offering clients and partners permission to both have and discuss sexual concerns. Giving permission not only provides opportunities for people to voice sexual concerns, it also validates and normalizes their desire to engage in, or refrain from, sexual activity (Annon, 1976).
Limited Information - This step involves providing brief education to clients and partners regarding common sexual side effects associated with an illness and its treatment, including etiology, pathology, and complications. This information may be given in a short period of time or over several brief meetings to share accurate and relevant information about client and partner concerns. The health and human service professional can also provide the individual with current and accurate information regarding the factors that may be affecting their sexuality.
Specific Suggestions - Based on the individual's responses to open-ended questions the social worker or other health care professional can then make suggestions for a plan of care. For example, clients are provided with concrete suggestions on how to cope with changes in sexual function due to an illness or surgery. If a client is partnered, it may be best to see the couple together to understand the causes and dynamics of the problem and then explore possible solutions (Monturo, Rogers, Coleman, Robinson, & Pickett, 2001). Social workers may also benefit from examining how the client explored or expressed their sexuality prior to the diagnosis or presenting problem, and how sexual pleasure was achieved. Some clients or their partners may express feelings of guilt, grief, resentment, or anger resulting from the inability to achieve the level of sexual pleasure they would like to experience (Claiborne & Rizzo, 2006). This is particularly applicable during advanced disease and at the end of one's life, as patients' losses and recognitions of changes in their sexual selves may by exacerbated by the physical deterioration and alienation they may be experiencing.
Intensive Therapy - This final level addresses ongoing concerns and may necessitate a referral to a sex therapist or relationship counselor. A small minority of cases may require this type of intervention. For example, it has been estimated that only 30 percent of people will need this last level of the PLISSIT model, since the majority of sexual function problems are resolved by providing permission, limited information, and specific suggestions (Derogatis & Kourlesis, 1981).
More recently, Tayor and Davis (2006) modified Annon's (1976) through the development of the extended PLISSIT model (or Ex-PLISSIT). The Ex-PLISSIT model suggests that the "permission" level should involve requesting permission to discuss sexual issues as well as providing permission for a person to be a sexual being, and this should be incorporated into each level of the model (Taylor & Davis, 2006). Therefore, when assessing a client, a social worker would offer permission in conjunction with limited information, specific suggestions, and a referral to intensive therapy. Another useful application of the Ex-PLISSIT model is its integration of reflection and review by the social worker (or health care professional) after every interaction with the client. 
This step holds the practitioner accountable for their own interactions, biases, and reactions to the client. It also encourages the client to provide continual feedback and review. Incorporating these two additional steps of permission giving into each level of the PLISSIT model and designating time for reflection and review allow for practitioner accountability during a patient-centered assessment of sexual health needs.
BETTER
BETTER is an acronym for Bringing up the topic of sexuality; Explaining to the client or partner that sexuality is a part of quality of life; Telling the client about resources available to them (as well as gauging the social worker's ability and willingness to assist in addressing questions and concerns); Timing the discussion to when the patient would prefer, not only when it's convenient for the human service practitioner; and Recording that the conversation took place and any follow-up plans to further address client concerns or questions (Mick & Cohen, 2003; Mick, Hughes, & Cohen, 2004). However, this approach may not adequately emphasize the need for psychotherapeutic interventions or referrals to specialists (e.g., Sex Therapists, Urologists, Family and Marriage Therapists, etc.).
References
Anderson, B. L. (1990). How cancer affects sexual functioning. Oncology, 4(6), 81-88.
Annon, J. (1976). The PLISSIT model: A proposed conceptual scheme for the behavioral
treatment of sexual problems. Journal of Sex Education and Therapy, 2(2), 1-15.
Claiborne, N., & Rizzo, V. M. (2006). Addressing sexual issues in individuals with chronic health conditions [Practice Forum]. Health & Social Work, 31, 221-224.
Cort, E., Monroe, B., & Oliviere, D. (2004). Couples in palliative care. Sexual and Relationship Therapy, 19, 337-354.
Derogatis, L, & Kourlesis, S. (1981). An approach to evaluation of sexual problems in the cancer patient. CA: A Cancer Journal for Clinicians, 31, 45-50.
Horndern, A. (2008). Intimacy and sexuality after cancer: A critical review of the literature. Cancer Nursing, 31(2), E9-E17.
Kaplan, H. S. (1979). The disorders of sexual desire. New York: Brunner/Mazel.
Kaplan, H. S. (1995). The sexual desire disorders: Dysfunctional regulation of sexual motivation. New York: Routledge.
Mick, J., & Cohen, M. Z. (2003). Sexuality and cancer: A BETTER approach to nursing
assessment of patient's sexuality concerns. Hematology Oncology News and Issues, 2(10), 30-31.
Mick, J. A., Hughes, M., & Cohen, M. Z. (2004). Using the BETTER model to assess sexuality. Clinical Journal of Oncology Nursing, 8, 84-86.
Monturo, C. A., Rogers, P. D., Coleman, M., Robinson, J. P., & Pickett, M. (2001). Beyond sexual assessment: Lessons learned from couples post-radical prostatectomy. Journal of the American Academy of Nurse Practitioners, 13, 511-516.
Schain, W. (1988). A sexual interview is a sexual intervention. Innovative Oncological Nursing, 4(2-3), 15.
Stausmire, J. M. (2004). Sexuality at the end of life. Journal of Hospice and Palliative Care, 21, 33-39.
Taylor, B., & Davis, S. (2006). Using the extended PLISSIT model to address sexual health care needs. Nursing Standard, 21(11), 35-40.
As an educator, I'm always looking for new ways to engage and inform my students. When I came across the Flipboard, an on-line platform where people can create and customize their own e-magazines, I immediately recognized its potential as a teaching aid.  No matter what topic you teach, you can create a Flipboard magazine full of information connected to the material you cover in class.
I have spent more than a year populating my e-magazines on Flipboard with a wide variety of relevant news articles, research reports, and opinion pieces.  Here are three that I created for the Social Work and Sexuality courses I teach:
Sexuality and Social Work
Sexuality Concepts for Social Workers is the textbook I co-authored (available at Cognella.com, Amazon.com, and Barnesandnoble.com). Our textbook is full of QR codes that take you to similar articles as the one's you'll find in this Flipboard e-magazine. I teach Sexuality and Social Work courses at West Chester University and Widener University. The articles in this e-magazine are meant to aid in classroom instruction and discussion.
Race, Ethnicity and Culture
I teach a Race Relations class at West Chester University. The articles I collect for this magazine are chosen in order to help students learn more about issues of diversity, and to aid in class instruction and discussion.
Policy, Poverty & Social Work
This is a collection of media resources focusing on policies and issues related to poverty and social inequalities.
/