Shopping Cart
Your Cart is Empty
There was an error with PayPal
Click here to try again
Thank you for your business!
You should be receiving an order confirmation from Paypal shortly.
Exit Shopping Cart
| | |
| --- | --- |
| Posted on February 10, 2017 at 4:11 PM | |
This is an excerpt my chapter (Ch.6) titled "Intimate Relationships" in the new textbook Healthy Ageing and Aged Care (Edited by Maree Bernoth & Denise Winkler) published by Oxford University Press.  
Adult Survivors Of Sexual Abuse
One of the most neglected issues in discussions regarding older adult care is the impact of past childhood or adolescent sexual abuse. Statistics reveal that between 12% and 40% of adults have experienced some form of abuse in their past (Walker, Torkelson, Katon & Koss, 1993). On average one in five women experience rape at some point in their lives, and among girls who became sexually active before the age of 13, 22% reported that it was involuntary. Given the reluctance of many older adults to disclose private matters or to pursue counseling for their history of sexual abuse, many more unreported cases are likely to exist. Stigma and shame act as effective barriers, keeping many people from revealing problems related to abusive experiences from their past (Doll, 2012; Fouche & Walker-Williams, 2015). 
Although attention has been given to the prevalence of sexual abuse experienced by older adults, research lacks information about the possible factors that influence sexual expression in people with dementia, which may include a history of sexual abuse (Burgess, 2006). Studies have tried to link types of dementia with uninhibited or intrusive sexual activity, but produced inconclusive results (Nagarantam & Gayagay, 2002; Miller, Darby, Swart, Yener & Menea, 1995).  However, there is one study involving 20 assisted living residents, where all subjects who exhibited intimacy-seeking behaviors were found to have Alzheimer's disease, and the older adults with a form of dementia unrelated to Alzheimer's disease all displayed uninhibited sexual behaviors (de Medeiros, Rosenberg, Baker & Onyike, 2008). 
Think about how many of the behavior problems experienced in nursing homes and other elder care setting may be attributed to a history of sexual abuse. Imagine the potential implications for the following actions: A nurse or social worker quietly enters into a darkened room to conduct a bed-check; people entering without warning into a room where an older adult is getting dressed, disrobing or getting dressed; home health-aids, sometimes of the opposite sex, disrobing residents for bathing purposes.  Such experiences could mirror childhood experiences of sexual abuse. And for a person with dementia, such memories many not be experienced according to the confines of their chronological age. Social workers, nurses, and other providers of care to older adults should always be sensitive to such possibilities (Doll, 2012). 
*The excerpt above came from the book: Healthy Ageing and Aged Care (2017). Edited by Maree Bernoth & Denise Winkler. Oxford University Press: Australia & New Zealand. ISBN: 9780195597585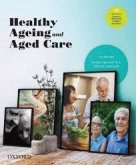 References 
Burgess, A.W. (2006). Sexual abuse, trauma and dementia in the elderly: A retrospective study of 284 cases. Victims & Offenders, 1(2), 193-204.
de Medeiros, K., Rosenberg, P.B., Baker, A.S., & Onyike, C. U. (2008). Improper sexual behaviors in elders with dementia living in residential care. Dementia and Geriatric Cognitive Disorders, 26(4), 370-377.
Doll, G.A. (2012). Sexuality and Long Term Care: Understanding and Supporting the Needs of Older Adults. Baltimore, MD: Health Professional Press.
Fouche, A., & Walker-Williams, H. (2015). A group intervention programme for adult survivors of childhood sexual abuse. Social Work/Maatskaplike, 52(4), 525-545.
Miller, B., Darby, A., Swartz, J., Yener, G., & Mena, I. (1995). Dietary changes, compulsions and sexual behavior in frontotemporal degeneration. Dementia, 6, 195-199.
Nagarantam, N., & Gayagay, G. (2002).  Hypersexuality in nursing care facilities: A descriptive study. Archives of Gerontology and Geriatrics, 35, 195-203.
Walker, E., Torkelson, N., Katon, W., & Koss, M. (1993).  The prevalence rate of sexual trauma in a primary care clinic. Journal of the American Board of Family Practice, 6, 465-471.
Categories: Sexuality and Social Work, Sexualization
/